Our Blog
This is the place where I share some of my best insights to help other home service entrepreneurs succeed just like he did. I also write for top publications like Forbes, Huffington Post, Inc. Magazine, Entrepreneur and Small Business Trends.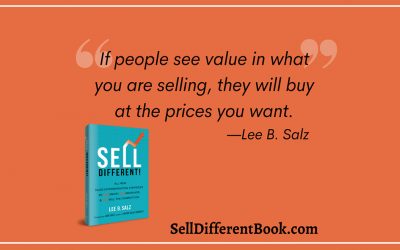 An excerpt from Sell Different! by Lee B. Salz After a lengthy new client acquisition process, the time has come to submit a proposal including pricing. Countless hours are spent formulating a glorious proposal that details your comprehensive solution. Proud of your...
read more
Subscribe for Great Content!
The Home Service Expert podcast is the No. 1 podcast for ambitious home service entrepreneurs. In this show, I will talk with the best entrepreneurs and experts in the home service industry and beyond, to share insights that have made them successful: from the newest marketing tools to the best scaling strategies.
Previous podcast guests include Terry Nicholson (former national trainer of NYSE-listed home services company), Craig Smith (President of HomeAdvisor, a home services marketplace valued at $2B+) etc.
Want to keep updated with the last podcast episodes and articles from The Home Service Expert? All you need to do is subscribe and you'll never lose any of our content again!